Termite Inspections & Treatment Services in Glendale, Pasadena, Burbank, Alhambra & Surrounding Areas
Blue Cloud Exterminators is a locally and family owned pest control company that specializes in providing termite inspection, extermination, and wood repair services throughout Los Angeles and San Gabriel Valley. We have more than 20 years of termite control experience and thousands of satisfied residential, commercial, and industrial clients. Additionally, we are fully qualified to serve the unique needs of realtors in need of a termite inspection for escrow or a complete termite extermination. At Blue Cloud, we go above and beyond to provide personalized service, employ highly skilled and knowledgeable staff, and are often able to offer our termite control and wood damage repair services at prices that are much lower than other large termite companies serving Burbank, Pasadena, Glendale, Alhambra and surrounding cities.
Blue Cloud Provides the Best Value in Termite Extermination in Los Angeles
Call Blue Cloud Exterminators today to schedule an appointment for a FREE termite inspection in or near Los Angeles and get an upfront quote for termite treatment and wood repair. We're available from 8am to 8pm, Monday through Saturday. We are licensed, and stand behind our workmanship with excellent warranties.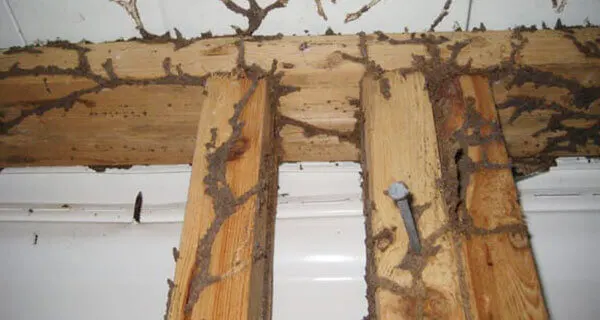 FREE Termite Inspections for Pasadena, Burbank, Glendale, Alhambra and Nearby Los Angeles Cities
If you have noticed signs of termites or termite damage at your home or business, then it's time to schedule a professional termite inspection with a qualified expert, such as Blue Cloud Exterminators. At Blue Cloud Exterminators, our technicians know how to correctly identify the type of termites you have and determine the extent of your infestation. If there's termite and dry rot damage, we can also provide an estimate for repairs. Call today to schedule your FREE termite inspection within a 30 mile radius of our Los Angeles location.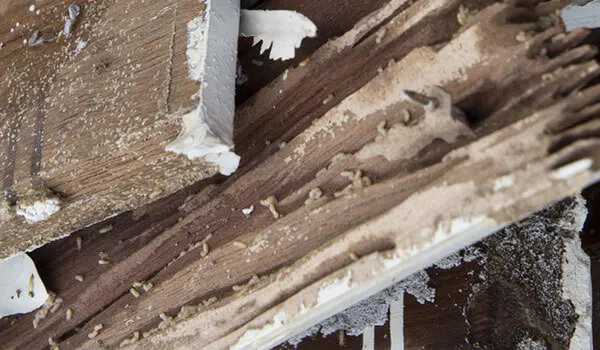 Escrow Termite Inspections for Realtors in Pasadena, Burbank, Glendale, and Los Angeles, CA
Blue Cloud Exterminators is trusted by realtors throughout Los Angeles for our affordably priced, honest, expert escrow termite inspections. An escrow inspection is a more thorough version of our standard termite inspection and includes a detailed Wood Destroying Pests & Organisms Inspection Report. We take care to complete inspections and reports in a timely manner and will be able to perform any termite extermination and wood repairs that are needed. Call Monday through Saturday to schedule an escrow termite inspection in Pasadena, Glendale, Burbank, Alhambra, Los Angeles, or any other nearby cities.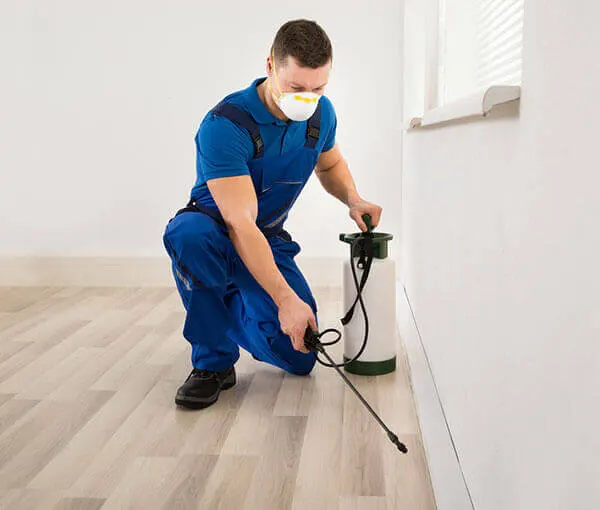 Termite Spot Treatment & Tenting/Fumigation Services for Burbank, Glendale, Pasadena, Alhambra, and Los Angeles, CA
Contact Blue Cloud Exterminators for effective and affordable termite treatment anywhere in the Los Angeles and San Gabriel Valley areas. We are qualified to treat both drywood termites and subterranean termites using spot treatment or fumigation/tenting methods. The method we will use will depend upon the type of termite infestation you have, how extensive the infestation is, and what your budget and goals are. Ultimately, our recommendations will aim to completely eradicate the termites and restore any wood that was damaged. After we perform our termite extermination services, we issue a certificate of completion and stand behind our termite spot treatments with a one-year guarantee, and our termite tenting with a two-year guarantee. Our guarantees include an annual termite inspection with follow-up treatment if any signs of termites are found. Call today for a free upfront estimate on any of our termite control services available throughout all of Los Angeles.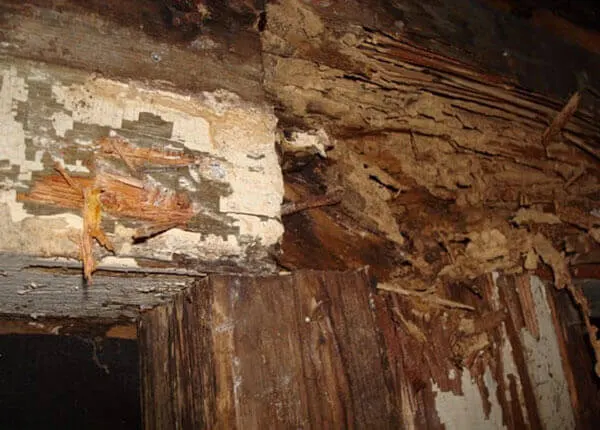 Termite & Dry Rot Wood Damage Repair Services for Alhambra, Glendale, Pasadena, Los Angeles, and Surrounding Cities
Termites can cause serious but often hidden damage to wood throughout your home. To assess the extent of your wood damage, call Blue Cloud Exterminators. We'll inspect your entire property and identify what damage was caused by any wood destroying organisms, such as termites and dry rot, and provide a quote for repairs. We can fix most termite and dry rot damage, including damage to a structural wood such as beams, foundations, roof trusses, and fascia boards. If there are repairs that we're unable to perform, we will recommend that a contractor be involved. Call now to learn more about our termite and dry rot repair services.
Blue Cloud Exterminators is open Monday through Saturday, from 8am to 8pm, and can provide prompt service to clients anywhere in the San Gabriel Valley and Greater Los Angeles areas, including Pasadena, Burbank, Glendale, and Alhambra.